Our Story
Our predecessor company was founded in 1984 with Orient Depot assuming the operation in 2002, and to this date, our main focus has been on making our company well respected in the communities in which we operate. Our continuous growth is attributable to us forging strong relationships with our clients and suppliers. We see the three of us; clients, suppliers and Orient Depot, as having a shared vision of providing exceptional products with unmatched service at competitive pricing.
It is important that we strive for continuous improvement and look for new ways to provide clients with excellent products and services. Our strong sales network recognizes that various clients require different approaches.
To assure we are meeting the needs of our clients, we have segmented our sales channels into the following offerings: Asian retailers, commercial clients, mass retailers, and e-commerce. We have also established satellite offices and warehouses in Vancouver, Alberta and Montreal to insure we are closer to our clients and able to respond quickly to their needs. However, we are constantly seeking ways to improve and therefore, always re-evaluating how to best deliver our products and services through retail partners who also share our passion in delivering elegant, innovative and upscale products with enduring style.
Our Market
Orient Depot is devoted to carrying the best product lines from around the world and offer the best sales network Canada can offer. We have penetrated the Canadian marketplace with our exclusive brands through importing, wholesaling, mass-merchandising, sales and marketing efforts.
Today, we distribute to more than 2000 local retailers across Canada, consisting of most major North American retailers, supermarkets, boutique retailers as well as major commercial and hospitality organizations.
We also specialize in providing one-stop-shop ethnic sourcing and product development services to help North American retailers achieve their category goals. Our recent successes include helping major retailers to source for the ideal assortment of products for specific category programs.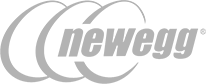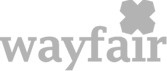 Our Mission
We are committed to bringing in high quality, elegant and innovative products into the Canadian marketplace as well as carrying brands that are pioneers in their field. As their exclusive Canadian distribution office, we take pride in representing these firmly established brands whose quality and history speak for themselves and use this privilege as a drive to deliver the highest quality of customer service. For more than 30 years, we have been sourcing and supplying to both consumer retail and commercial industries for household, kitchenware, giftware products as well as food and beverage appliances.
The exclusivity of the product lines we deliver dictate our company policy and that's why our promise extends further than sourcing and supplying world-class products that exceeds expectation. At Orient Depot, we use our 360-degree service approach to ensure an all-rounded customer experience through working with us: product consultation, product delivery and full after-sales service.
Orient Depot is the exclusive Canadian distribution office of many tier one brands from around the world, as well as high-end Japanese kitchen small appliances, kitchenware, vacuum bottles, thermal wares and commercial restaurants and hospitality products. These products undergo extensive quality inspections before getting an approval to be released into the market. Our current product division is also under expansion, aiming to bring in new products to keep up with the ever-evolving lifestyle demands of our customers.
Chronicle
| | |
| --- | --- |
| In 1984 – N.E.G (predecessor of Tiger Canada Distribution) was founded, Tiger Canada Distribution was founded in 2002 and initiated national trade show programs: Hostex/CRFA, Apex, Tea & Coffee exports, Montreal Rendez-vous HRI show. | 2002 |
| Established distribution & Service Center in Montreal and Alberta Established distribution & Service Center in British Columbia | 2003 - 2004 |
| Established entire distribution (and service) networks coast to coast in Canada | 2005 |
| Launched MMC programs; vendor with Hudson's Bay Company, supplied to the Bay, Loblaws, Wal-Mart Canada and Zellers. Mark the inception of the ByOrient programs through establishing OEM products for MMC and expanding national sales networks. | 2006 - 2007 |
| Vendor with Amazon, Best Buy, Canadian Tire, Costco Canada, Future Shop London Drugs and many others. TCD developed a sales network consist of more than 2500 stores across Canada. | 2008 - 2013 |
| Established Orient Depot and Divisions, head office moved to current location, 5700 Keaton Crescent, Mississauga, Ontario. | 2014 |
| Welcome Zojirushi line of products into our family – an excellent complement to our existing brands and offering. This extraordinary tier one product lines will allow us to satisfy a vast range of needs of our customers. | 2017 |